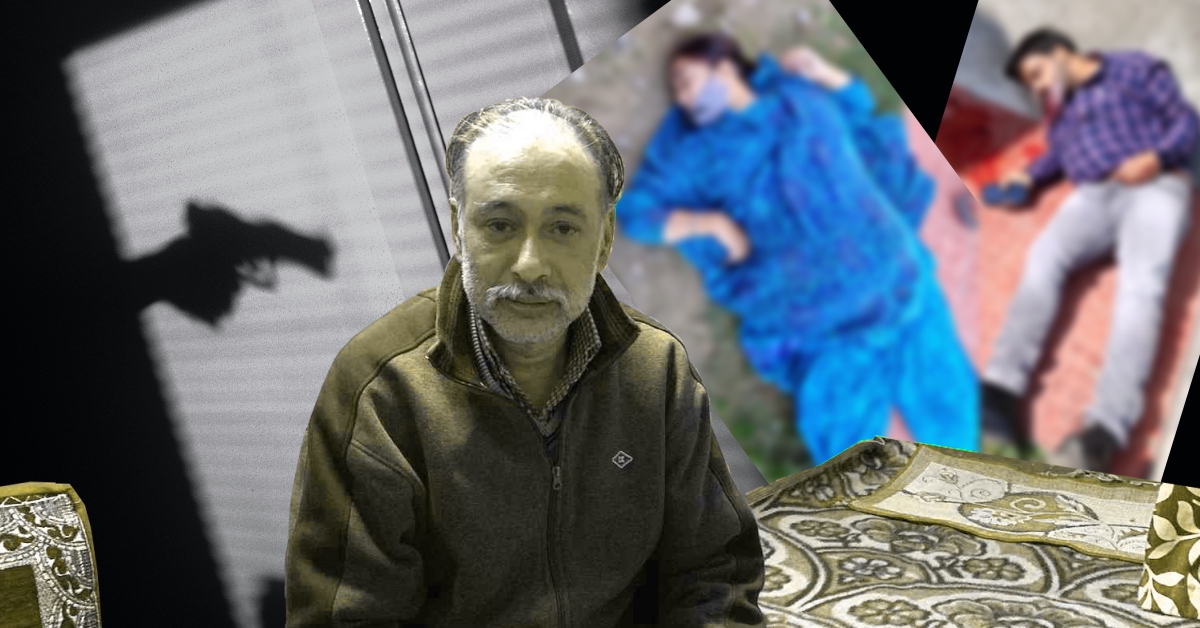 Protect Minorities in Kashmir Valley: Sign CJP's Petition to J&K Lt Governor
Petition for protection of Hindus, Sikhs and other vulnerable groups after terrorists kill seven people
Terrorism has raised its ugly head in the Kashmir Valley yet again. Terrorists have gunned down seven people in just the last five days.
On October 2, terrorists killed Majid Ahmad Gojri and Mohammad Shafi Dar for their alleged links with the security forces in Srinagar.
On October 5, militants killed well known businessman Makan Lal Bindroo, whose family set up a medical shop in the Valley back in 1947. He was gunned down at his shop in the high-security zone of the Iqbal Park area. Others killed include Virendra Paswan a street food vendor originally hailing from Bhagalpur in Bihar, and Mohammed Shafi Lone a resident of Naidkhai village, who headed an association of taxi owners in Shahgund village in Bandipora.
On October 7, two teachers, Deepak Chand, a Kashmiri Pandit and Satinder Kour, a Sikh woman, became the latest to fall to bullets of militants.
This spate of killings shows that terror groups, out to destabilise the region, are once again targeting people hailing from vulnerable minorities like Kashmiri Pandits (KP) and Sikhs. They are also not sparing patriotic and secular Muslims.
In light of this new round of bloodletting, Citizens for Justice and Peace (CJP) and our partner organization in the Valley – Kashmiri Pandit Sangharsh Samiti (KPSS), demand that security be stepped up to protect our fellow Indians in Kashmir – be they Kashmiri Pandits, Sikhs or Muslims. We cannot allow terror groups to dictate terms to us, and especially not tear us apart along religious lines.
Kashmir has always been a particularly volatile region and minorities such as Kashmiri Pandits and Sikhs have suffered disproportionately, especially those families that chose to stay back. The story of the forced exodus of Kashmiri Pandits from the Kashmir valley in 1990 is well known. But what few people know, is that even today 808 KP families are still living in 242 locations spread across the Valley. At least 150 of these are Below Poverty Line (BPL) households where people struggle for food and medical care.
Apart from economic challenges, over 500 youth from these non-migrant KP families who are eligible for government's employment schemes are yet to be given these benefits. Earlier, the number was 600, but due to delays in implementation of the employment scheme, almost 100 of them have now crossed the age limit to be eligible!
In an even more shocking move, security that was earlier provided to members of the community, was withdrawn, and Kashmiri Pandit families, especially vocal community leaders are now left to their own devices to protect themselves. Over 100 memoranda by the KPSS failed to elicit any concrete response and a heartless regime also ignored two hunger strikes by the KP group.
All of these factors have snowballed into the carnage that we see in the Valley today.
Therefore, CJP and KPSS demand:
The immediate restoration of security cover to these vulnerable people who appear to be the main target of terror groups aiming to destabilise the region.
Swift action against terror groups, without persecuting innocent civilians.
The Lt Governor meet with representatives of groups like KPSS and other minorities, to not only discuss security measures, but also to set into motion political and administrative rehabilitation of minorities in the Valley.
Preservation of cultural and religious sites of these minorities in the Valley.
We urge the Lt Governor to immediately look into and respond to these demands to prevent further blood from being shed in the Valley. We urge all Indians to sign this petition to protect our fellow Indians in Kashmir.
A letter by the KPSS to the LG, may be read here:
SUPPORT THIS PETITION
890 have signed. Let's get to 1000!
Recently signed by
| Name | City |
| --- | --- |
| Test | Ahmadnagar |
| Cheemu Taku | Jammu |
| Bizeth Banerjee | Hyderābād |
Your personal data is safe with us, any collected will be used for Citizens For Justice and Peace campaigns and will not be shared to a third party outside of Citizens For Justice and Peace or their partners for commercial or any other gain.